Lead singer, guitarist, founder and song-writer of pop band The Hugs. 
Since 2007. Native of Portland, Oregon. U.S.A.
BORN Nov 23rd, 1988 / Oregon City, Oregon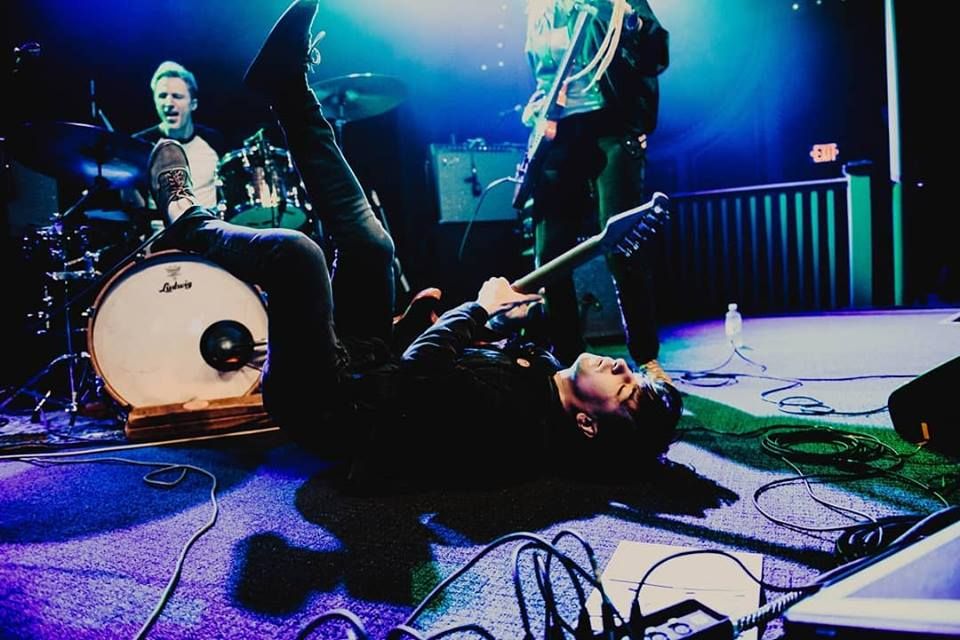 History is littered with bands that were gobbled up by the machinations of the music industry. It goes like this: Good Band gets noticed and signs to a record label in hopes of finding fame and fortune. Something goes awry — band members grow apart, label personnel turns over, money dries up after a corporate merger, whatever — and before long, Good Band gets dropped, and the label either folds or goes looking for the next big thing. 
Most of these stories end unhappily. But not The Hugs' version, according to founder and core creative force Danny Delegato.
The Hugs' story starts at Cleveland High School in Southeast Portland, where Delegato and three friends started playing ultra-catchy garage-pop-rock music and posting it to MySpace. That's when a British music industry executive discovered the band before promptly signing them to his label in the late 2000s. 
What happened next is a very long story with many twists and turns, including The Hugs recording an album in England right around the same time they were graduating from high school. That album never came out, however. The reasons are many, they are convoluted, and they don't really matter much now.
What matters is that Delegato didn't let the experience get him down. Ever since — for the past dozen years or so — he has been pumping out albums of energetic, effortlessly catchy and occasionally psychedelic pop-rock that sits somewhere near the midpoint between The Strokes and The Shins. To hear him talk about it now, it's as if The Hugs' early brush with fame happened to a different band. 
And yet you can tell that he learned a lot from the experience.
"It was a tough time, and it was definitely a learning process, but we kept going and kept making music," Delegato said. "What I eventually realized, though, is that it's the music that matters to me. It's not all the other stuff. It's the music, and the music is the reason we were able to keep going and not trip and fall. Most people expected it to squash us." 
Because they are snappy and memorable, Delegato's songs are perfect for licensing to advertisements, TV shows and movies. The Hugs' songs have appeared in a Gap ad and on the hit HBO show "Girls," among other high-profile places, giving the band a wider reach to a new audience, not to mention some income.
For all his years in the business — and his experiences, both positive and negative — the guy is still young. And he's still processing his influences, from his parents' record collection (full of '60s pop like the Beatles and the Kinks) to the alt-rock and Brit-pop of his youth. What comes out is … The Hugs. 
In fact, over the past couple of years, Delegato has been working on the seventh Hugs album, which he expects to release in the spring. He is excited for people to hear what he's doing now, and how it fits into the band's epic story. 
"When I think back to when I was younger, I realize now that I didn't understand what I was doing," he said. "But I also can see that I've learned a lot, and I think that's really what matters the most: that you can look back and see that you've grown."
- BEN SALMON (BEND BULLETIN) 
NEWS UPDATE: June 3rd, 2022 - Portland's The Hugs are back with their 7th full-length studio album. 3 years in the making of recording and writing:
"True To Your Own Spirit" w/ 13 new songs ranging in styles, genres and new sonic territory/soundscapes from The Hugs. An album w/ a clever nod to the British 90's culture of bubblegum pop guitars w/ crafty yet witty lyrics. "TRUE TO YOUR OWN SPIRIT" is as diverse and catchy as guitar pop gets these days"
Mixing by Sonny Diperri (Street Preacher) and Gordon Raphael (Singing Out My Window + In The Dead Black Night) in Los Angeles + Hebden Bridge
Mastering by Frida Johansson in Gothenburg, Sweden
Listen/Buy the new album "True To Your Own Spirit" HERE
"The Hugs reach power-pop perfection with "Love You To Death" ~ April 12th, 2019
Love You To Death, the fifth LP from Portland, Oregon-based power pop warriors the Hugs, sounds better, hits harder, and moves more quickly than all four of its admirable predecessors. 
The record's release, slated for spring of 2019, should cement the trio as a leader of the Pacific Northwest pop music scene, thus beginning another strange chapter in the already-lengthy saga of this overperforming underdog. 
The Hugs' eleven-year odyssey began with fanfare. Scarcely had the band's four original members graduated from Portland's Cleveland High School (class of 2007), than British record industry luminary James Endeacott signed them to his boutique imprint — 1965/Columbia UK Records. 
The Hugs, then-as-now anchored by guitarist and chief songwriter Danny Delegato, found themselves in the odd circumstance of flying to the UK to record a major label debut while still graduating high school as teenagers. The Hugs' music, however, more than justified Endeacott's interest. 
Even in their earliest recordings, Delegato and company displayed a reverent appreciation for the 'Golden Era' of guitar pop and a preternatural talent for writing compelling hooks. They were good, and perhaps suffered from gaining too much attention before their sound had matured. 
Despite releasing an admirable debut — 2009's Again And Again — the fates of both the Hugs and the label that had appeared to be their meal ticket soon declined. 1965 records folded. The Hugs' brief turn in the star-making machine yielded some brilliant songs, but left them bereft of the momentum needed to continue their career at that level. 
That the band's story did not end at this point remains a fascinating anomaly, for rather than calling it quits, the Hugs dealt with disappointment by doubling their efforts. After exorcising the final remnants of their commitment to what was then known as "retro-rock" on a 2010 self-titled LP, the Hugs released the psychedelic-flavored Love Led You Here in 2013, and the pop-leaning Feelings of Life in 2016. Throughout numerous lineup changes and stylistic experiments, the Hugs continued to build its reputation piece-by-piece, landing opening slots for like-minded bands such as the Kooks, the Walkmen, Calpurnia, The Dandy Warhols, and featuring their music in TV 
shows such as HBO's "Girls." 
Delegato reconstituted the band once again following Feelings of Life, enlisting bassist Kauri Voss and drummer Keagan O'Brien. This trio recorded the Hugs' fifth LP — Love You To Death. Love You To Death demonstrates that Delegato has spent the Hugs' decade-plus career honing his already significant talents as a pop songwriter. Weighing in at a trim nine tracks, the album shows the band at the height of its powers, demanding comparisons to guitar-pop masters such as Weezer and The Strokes. 
Album opener "Mile High Lady" lays a disco beat beneath a rowdy paeon to the title character; lead-off singles "Love You to Death" and "Fool" propel Delegato's titanic hooks atop thick waves of fuzz.  
Love You To Death's lyrics stick close to the perennial Hugs themes of love and substance abuse, this time pairing these stories with suitably masterful production. The album finds nary a guitar lick out of place, nor suffers an instant of waning momentum. Since its inception, the Hugs' songwriting instincts have set it apart from even its most ambitious contemporaries. In Love You To Death, the band exercises a precise focus on this strength. Not a single one of Love You To Death's nine tracks passes without investing the listener with an inescapable earworm. Mixing from Sonny Dipperi, whose credits include M83, Trent Reznor, 30 Seconds to Mars, Portugal The Man, and STRFKR, makes the proceedings sound appropriately colossal. 
Though it's arriving well behind the group's initial storm of hype, Love You To Death provides 
what the Hugs long ago promised to deliver — a near-perfect pop record. 
-Shane Danaher (April 12th, 2019)
STREAM: https://open.spotify.com/album/66YD3bCif7cZoJSyRxdoN4?nd=1 
BUY: https://music.apple.com/…/album/love-you-to-death/1455744523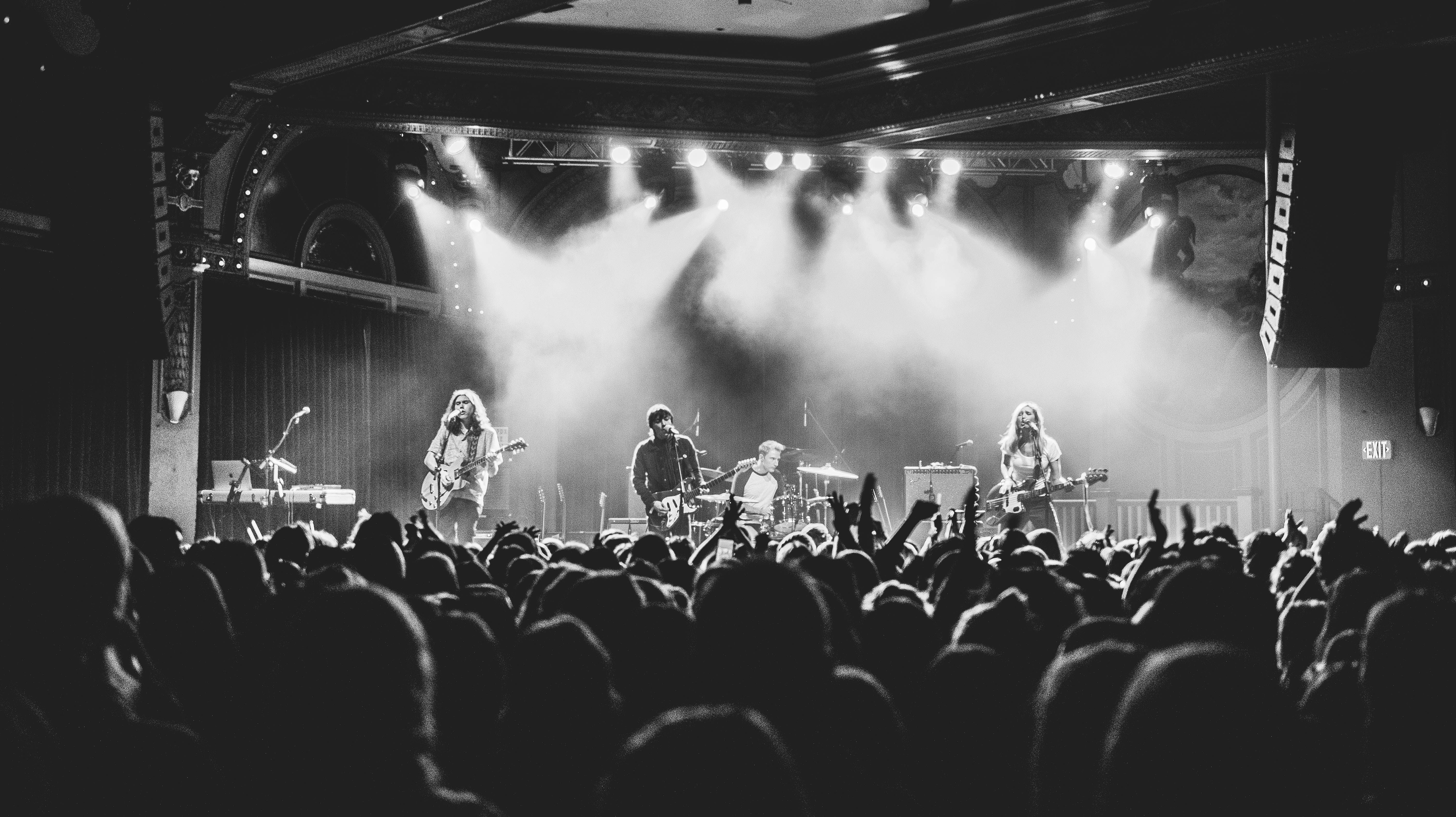 PRESS 
"With their swooshing swathes of rainbow rock, The Hugs are further proof that someone's certainly putting something in the water in Portland, Oregon. Like The Lemonheads but with more primal yelping, the moment when their retro-referencing tunes seem to be veering too much in a pleasant, palatable garage-punk direction, their teeny weeny singer Danny Delegato – the lovechild of Noel Fielding and one of The Monkees – lets go a grave-spinning, throat-slashing screech before indulging in some energetic and muscle-tearing mic-robatics. It's still early days for the festive shebang, so sadly only a few punters catch the sight of Delegato half-heartedly trashing his guitar at the end of the set. You can almost pinpoint the exact second where he realizes he's going to have to dive into the band's emergency tour fund to buy a new one. It's not a pretty sight.
- NME (UK)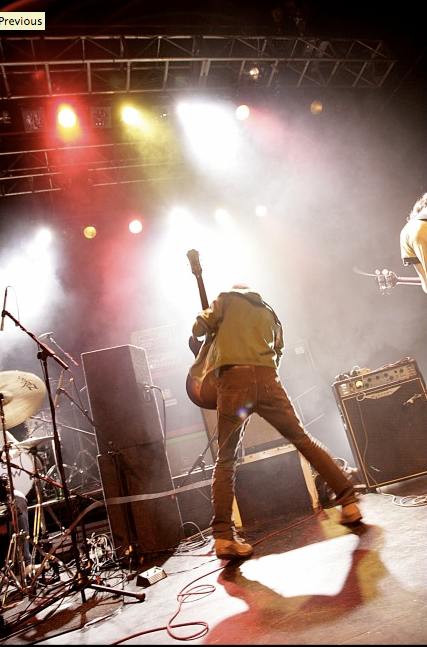 "I love The Hugs, they're kind of like The Libertines but are taking it from their own direction. They're a band who really know how to put a tune together and I'm totally dead excited about them."
- Carl Barât of The Libertines (NME)
"There's a band called The Hugs that I like a lot, they play folk rock, they're a Portland band, I really like their songs."
- Gus Van Sant (New York Post)
Over the past decade or so, the Hugs have carved out a niche in the Portland music scene as a DIY group with more polish than most indie-rock groups. In a place where roughness is celebrated, they "try to play as perfect as possible," says frontman Danny Delegato, so they've taken a fair bit of crap from snobby scenesters for being too polished and poised for commercial success.
"There was an article written about how we're the band hipsters love to hate," says Kauri Voss, the band's bassist. "There's a lot of shoegaze bands and the 'it's cool to be uncool' sort of stuff out here."
Some of the resentment may be tied up in the group's history. It seemed the sky was the limit when Delegato and a couple of his 18-year-old cohorts formed the Hugs and almost immediately created a buzz with their garage-rock, Britpop sound. They signed to vaunted label 1965 Records and reportedly entered the studio with White Stripes producer Liam Watson, but the 1965 debut never materialized and the buzz died. The Hugs kept going, though.
Some critics say that, over the years, the band became solely a vessel for Delegato's output as a singer-songwriter. But that changed when the band revamped its roster last November, adding guitarist Jack Burgess out of London, Voss from Chicago, and Detroit-based drummer Keagan O'Brien.
Speaking with Inlander by phone ahead of the Hugs' Saturday show at the Bartlett, the band says they've adopted a much more democratic approach to writing songs. To make the long-distance thing work, Delegato — the only remaining founding member — records demos and sends them to his bandmates, who come up with suggestions for changes and accompanying parts before they get in a studio together.
"I just try to write stuff that sounds good to me," he says. "It sounds really simple, but it seems to work. I just try to record with a certain style in mind, like I want to have a big pre-chorus or I try to write hooks that make sense, with verses and choruses that fit together in a song."
Everyone has to agree on which songs to play live, as well.
"I think it's very evident when you see a band and they're not into what they're playing," says Burgess. "If you want to keep that energy and enthusiasm about your songs, I think everybody in the band has to be on board with them."
Lately, everyone has been down to explore new sounds. The Hugs have sounded like a poppy four-piece rock band for its entire history, but they recently started messing around with synthesizers, drum machines and electronic programming.
The result is a new three-song EP, New Utopia, which includes the superb dream-pop track "Friends Can Break Your Heart." The EP is due for release on Valentine's Day.
"It's a big detour from what we normally do, which is like '90s garage-pop," Voss says.
"Now we're doing '90s garage-electronic," adds Delegato with a laugh.
They're still figuring out how to do justice to the new songs in the live setting, given the technical challenges of performing electronic-based music as a four-piece rock band. But that's more of a short-term concern, Delegato says. After the fun, experimental detour of New Utopia, the band is getting back down to business: This spring, the Hugs are headed into the studio to record the band's as-yet-untitled fifth full-length album." 
"The Hugs are a four-piece rock 'n' roll band (Brainchild of Danny Delegato) from Portland, Oregon, who recorded their debut album in England. This makes sense because their music sounds British—not "Greensleeves" British, but rather the brand of British that became popular when groups like The Kinks and The Yardbirds invaded America in the mid-'60s with their ramshackle lyrics and bluesy riffs."
 "Plucked from Portland, where it labored in obscurity, and deposited directly into the machinery of the British music industry, The Hugs were, for a flash of time, England's next big thing. Of course, over there, next big things come and go with editions of the Daily Mail. "
 "In 2006, Roger Sargent, an English rock photographer, came across demos on the band's Myspace page. Impressed by the maturity of the arrangements and melodies—and, no doubt, Delegato's Brit-pop leanings as a songwriter—Sargent went to James Endeacott, the A&R rep responsible for discovering the Strokes, and together they flew to Portland to see the Hugs play live. Even though the most high-profile gigs the group could line up were at coffee shops and house shows, Endeacott signed The Hugs to his Columbia-backed imprint, 1965 Records, and brought them to London."
"For the next few years, the Hugs lived in the U.K., where it toured, had meals with major industry figures, got name-checked in NME, smashed newly-bought guitars, hung out with the Libertines and, eventually, went into the studio with producer Liam Watson."
"Frontman Danny Delegato is the Guns N' Roses-era caricature, his over-sized sleeveless shirt and cowboy hat dwarfing his boyish frame. When asked to check his mic, he lets out a howl that dovetails into a squeal."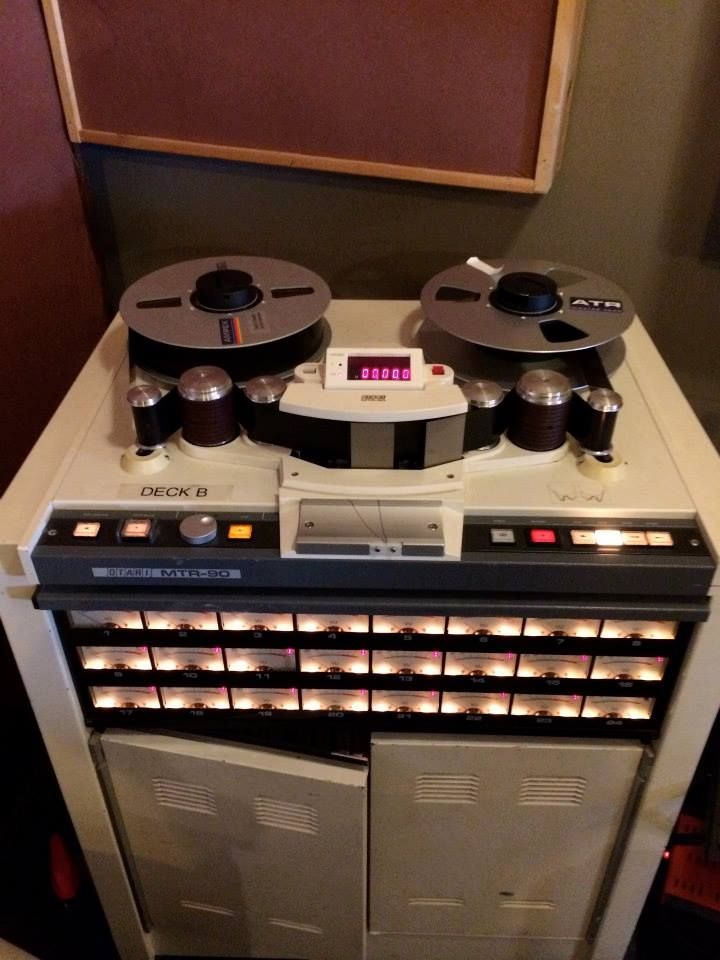 "Sustaining a project over a long period of time can be trying, but Danny Delegato, frontman and songwriter for The Hugs, has figured out how to write, record and release music for more than 10 years now. A Portland native, Delegato has a dedication to be an artist and a drive to document his life through recording songs. He has had the opportunity to not only share and play his songs on his home turf, but also in the United Kingdom where The Hugs spent a short period of time signed to Britain's branch of Columbia U.K. Records."
"The Hugs have been occupying their own little corner of the Portland music scene for six years now, cranking out garage pop with an ear for arenas. You could even say it's under appreciated by some. Lead Hug Danny Delegato has forged ahead through personnel changes, kicking out happy pop for sad souls. And they keep getting better. The band's latest LP, is jam-packed with exuberant, full-bodied pop with hooks aplenty and a sparkly sheen. It's easily the Hugs' best work to date, and should turn the spotlight on this motley crew in Portland and beyond. "
"Feelings of Life', the latest LP released under the Hugs tag, is a bizarre and indelible marriage of Revolver-era psychedelia and radio-friendly, Prius ad-pop."
"Portland's The Hugs have been bashing out catchy, '60s-influenced pop for years, and get better and tighter with every release."
"Danny Delegato has been keeping his psychedelic cruise ship the Hugs afloat since 2007. A new version of the Hugs is readying a new LP out in 2019, which carries on the tradition of making psych-pop with a smack of bubblegum."